Come shop with us for all luxurious bath and body products. We give great attention to the details so that our bath and body products stand out as exceptional. 
Vegan. 
---
I've been obsessed with my Honey Oatmeal lotion for 2+ years!
Alpaca Soaps Honey Oatmeal lotion smells delicious; it keeps my skin clean, soft, glowing and fresh.
It's not only the lotion I've been wearing everyday for 2+ years; it's also one of my favorite gifts to give to my friends and family! In fact - I even had it in the bathrooms at my wedding!
Whether you're looking for the perfect lotion to treat yourself or give as a gift to a friend, you're definitely gonna wanna grab yourself some Alpaca Soaps lotion!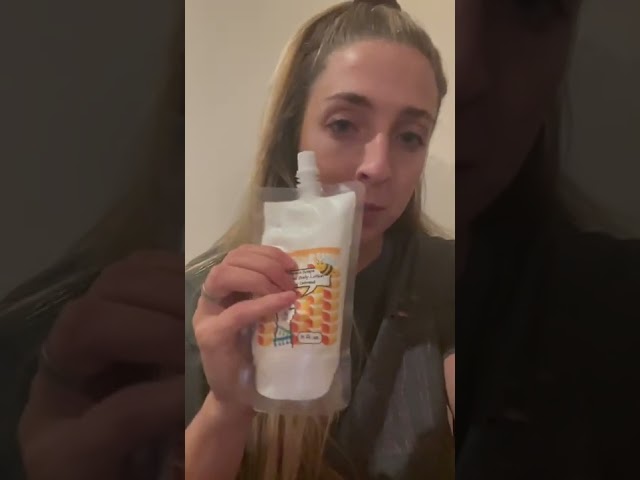 Best Lotion Ever
I found this cute lotion company while visiting South Padre Island at a farmers market. I really struggle finding lotions that aren't greasy or have too much fragrance. Alpacasoaps fit the bill! I love the scents and feeling. After I ran out, my boyfriend said to get more because he loves it too!
Incredibly moisturizing!
Thick and moisturizing without the grease! Plus only a small amount of plastic!
Feels SOOO good!
I love the packaging and the minimal amount of plastic involved, but I love how the lotion feels! It is thick and moisturizing, yet I don't feel sticky after I put it on. The small one is perfect for travel! I like all the scents I've tried, but the sweet, simple honey oatmeal is my favorite!
Refreshing and Super hydrating.
I live on beach and in salt water all summer. My skin gets so dry and itchy. This lotion makes it soft and supple. I love the citrus scents for the summer.
Luscious Lotions Coconut Lime Verbena
It is incredibly luscious in fragrance, texture, and in hydrating my extremely dry hands here in West Texas. I will definitely be purchasing this lotion again. Thank you!!!!
I accidently fell in love with the scrub
I was really surprised by how much I love this sugar scrub. I've tried other brands that were really oily and messy. Alpaca's version is really moisturizing and makes my skin feel silky and soft. Plus it foams. Love it on my hands and legs. Does not leave an oily residue in the shower. Will definitely be buying these for gifts.
Smells so good!
Love the amount of scrub you get! I have had mine for awhile now due to not needing much when applying. I use it mostly for my feet and ankles to help smoothen them from rough spots and just love the after smell too. I have the coffee one and its so yummy! Not much water is needed to activate the bubbly-ness either. These products they make need little interaction for the action to happen, and I love it!
Awesome stuff
This sugar scrub is amazing. The lather is so nice along with the smooth feeling it leaves your skin. The price is right too!
Love the sugar scrubs!
Was on vacation in South Padre last spring and my daughter feel in love with the scrubs. I just had to order some more! Only disappointment was the lotion I ordered was popped open in the box. The mailman asked about the smell because it smelled so good!
Excellent for senior skin
Discovered these products at the farmers market on South Padre. Now I'm addicted. The sugar scrub leaves my face soft and nourished. Considering I am 70, it's amazing to find a products that work so well 😍
Fabulous body scrub
The cucumber aloe scented sugar scrubs smell so delicious they're simply wonderful. I love the way my skin feels afterwards . As with all Alpaca products I've tried thus far I'll keep purchasing them as long as they sell them!