Are you looking for a body lotion that will make you feel like a million bucks?
Give your skin some love with our lush handmade lotions. Each 8-ounce pouch is filled with beautiful, fresh, and nourishing ingredients. No matter which scent you choose, your body will thank you, and your skin will be soft, supple, and divinely scented.
Great news, you won't miss a drop with our innovative packaging! So go ahead, give your skin some love!

Our lotion comes in two sizes: 8 fluid ounces or 3.4 fluid ounces.
---
I've been obsessed with my Honey Oatmeal lotion for 2+ years!
Alpaca Soaps Honey Oatmeal lotion smells delicious; it keeps my skin clean, soft, glowing and fresh.
It's not only the lotion I've been wearing everyday for 2+ years; it's also one of my favorite gifts to give to my friends and family! In fact - I even had it in the bathrooms at my wedding!
Whether you're looking for the perfect lotion to treat yourself or give as a gift to a friend, you're definitely gonna wanna grab yourself some Alpaca Soaps lotion!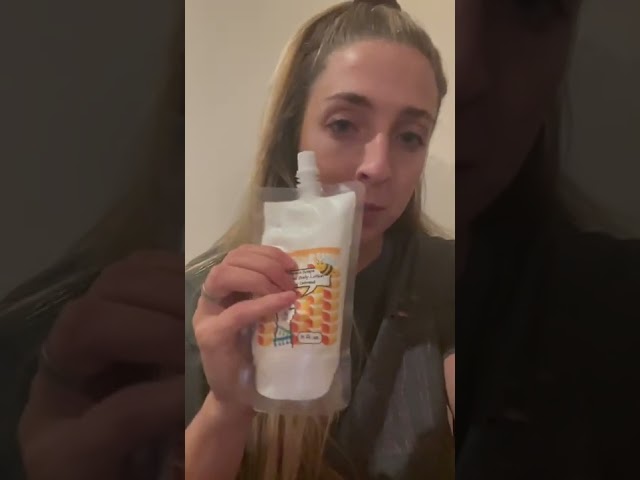 Best Lotion Ever
I found this cute lotion company while visiting South Padre Island at a farmers market. I really struggle finding lotions that aren't greasy or have too much fragrance. Alpacasoaps fit the bill! I love the scents and feeling. After I ran out, my boyfriend said to get more because he loves it too!
Incredibly moisturizing!
Thick and moisturizing without the grease! Plus only a small amount of plastic!
Feels SOOO good!
I love the packaging and the minimal amount of plastic involved, but I love how the lotion feels! It is thick and moisturizing, yet I don't feel sticky after I put it on. The small one is perfect for travel! I like all the scents I've tried, but the sweet, simple honey oatmeal is my favorite!
Refreshing and Super hydrating.
I live on beach and in salt water all summer. My skin gets so dry and itchy. This lotion makes it soft and supple. I love the citrus scents for the summer.
Luscious Lotions Coconut Lime Verbena
It is incredibly luscious in fragrance, texture, and in hydrating my extremely dry hands here in West Texas. I will definitely be purchasing this lotion again. Thank you!!!!